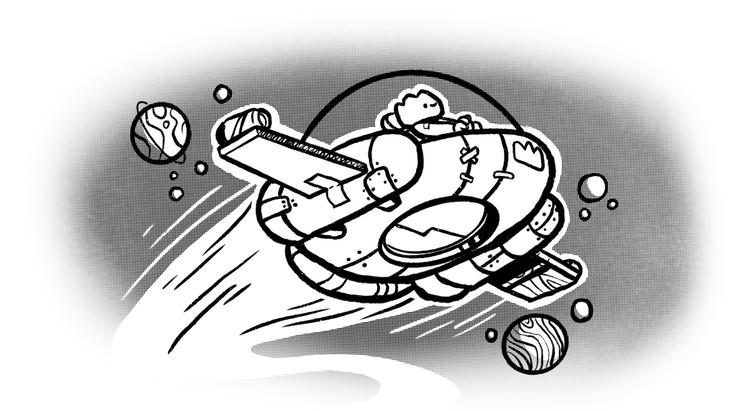 04 - Zero to 100 (and 5!)
---
Dear investors,
It's been a long time. Some might even say too long. I'm sitting here writing this in my underwear and it's just now dawning on me… I've gotten a little chunked over the last couple months. I'm nervous you'll be able to tell from my writing that I'm a thicc now. That's right. Two c's.
I mean, it's not a big deal, you'll just have to stop describing me as "that sleek dolphin boy, Josh", it felt pretty inappropriate anyways. This is 2022, you can't even think that kinda junk.
Back on track, have you heard the news?

Unveiling our $25m Series A led by Tiger Global and 776.
Bam. Boom. Pow. In the last year, we've literally gone 0 to 100 (and 5!) and it's honestly a little hard to believe. It's the result of a lot of luck and even more hard work from an incredible team.
---
Over $30M raised in a year. Yowzers.
In the beginning, everything was hard. For me, it was a constant exercise in storytelling. I believe now, more than ever, that it's the single most important skill a founder can possess. Painting a vision for the future is essential when you're building your founding team, customers and investors.
What we accomplished in our first year is something I am so deeply proud of, but it hasn't been without its fair share of tribulations. Or trials. I don't think you can have tribulations without trials.
2021 was the most personally transformative year of my life. You see, I went into this startup thing thinking a founder was the same thing as a CEO. I couldn't have been more wrong.
Here's the thing about being a founder, you're running a dictatorship. You're in the room for every conversation. Calling the shots, driving the vision. Blissfully unaware of what comes next. Not so long ago, a sneaking, crawling fear would find its way into my mind. A terror that if I continued hiring, I'd be putting myself out of a job.

What I didn't know was that as your team and ambition grows, you soon find that you can't be in the room for every conversation. It's not possible to keep calling every shot. There are just too many shots, of varying importance. Your dream has become bigger than you. Your dictatorship has become a democracy. Delegate or die.
I'm still working on becoming more and more the CEO this company needs me to be, and every once in a while, I'm going to lose my way. It's in those times that I'm most grateful for the incredible team we've assembled, and the honesty we keep between us.
The Community Fund
"They don't care about you. None of em. They don't even know you, because you haven't shown them. Everyday you'll wake up, and there'll be less of you. You live your life for them, and they don't even see you. You don't even see yourself… We don't get a lot of things to really care about."
It doesn't matter how much you love what you do. How passionate you might be about the problem you're solving. Eventually, the money people show up to suck the marrow of passion from your soul. They'll leave only a husk behind, if you let them. I believe that, to my core. We've raised more than $30 million dollars, and I still believe that. Nintendo wasn't always the villain they are today, and I intend for Metafy to be bigger. We're walking a treacherous path.
So how do we pull off keeping our soul? How do we create a business capable of changing culture without losing touch entirely? I don't really know, but I'm willing to try some things. First of which, is the community fund.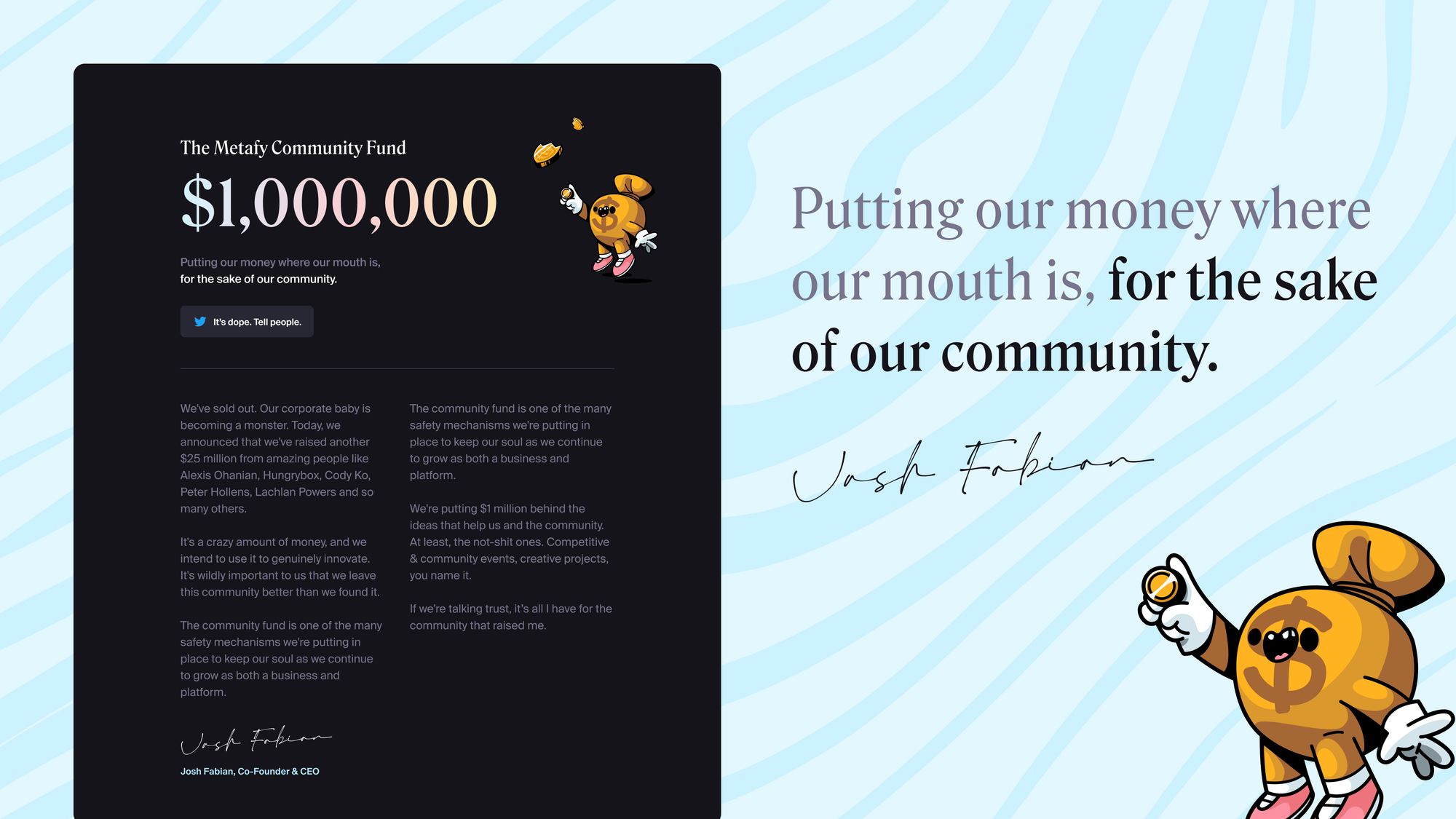 We're putting aside $1 million from this round to dedicate to the community. I think the best way for us to ensure we're leaving gaming a better place than we've found it is by empowering the people who are already making the community incredible. I'm determined to ensure gaming is better because of us. I owe this community everything that I am.
And let's be clear, I still intend on becoming hilariously rich, I just don't want us to lose our soul in the process.
Meet the new investors
Our cap table grows with more brilliant minds. Please give them a warm welcome, each and every one of them comes with a distinct advantage that adds to our arsenal. We're playing to win, ladies and gentleman.

What's new since June
After a long hiatus, I'm excited to be bringing these investor letters back. I hope you are too. The team is helping now, so it's feeling much more manageable. Here's an update on our core metrics since June.
The Breakdown:
Active Coaches: 176 -> 456 (+159.1%)
Active Students: 837 -> 1812 (+116.5%)
Sessions Booked: 1181 -> 2549 (+115.8%)
GMV / Revenue: $65,676 -> $149,160 (127.1%)
Cash in bank: $28,239,145.73
Monthly burn: ~$443k
Growth
We wrapped 2021 with 22,000 unique students having booked a live or async lesson on Metafy from amongst 400 active coaches, more than doubling since my last update.
All this action meant just over $1,000,000 GMV generated on the platform. Not bad for our first year in business.
Pillars of growth included:
O R G A N I C
Our communities across Twitter, Discord, and Tiktok continue to see sustainable growth powered by droll wit, cutting social commentary, an extensive rebrand, timely holiday promotions, and the ongoing participation of our coaches in advocating for themselves and Metafy, as a whole.
We're doubling down on advocacy with referral and affiliate programs to harness our community and aligned incentives.
—
E V E N T S
As a company born in the COVID-era we're still finding our footing in the physical realm. That said, online and the offline competition continues to be strong drivers of awareness for us. Highlights include breakout performances and championship wins on the Smash World Tour's Metafy main stage, driving an increase in bookings for top-performing coaches amongst the 131,425 peak event viewers.
—
P A I D
Google 'Smash Bros Coaching' and I will eat my metaphorical hat if we're not number one in organic search. Fiverr, OutSchool, AND Proguides are all buying traffic to get what we get - earned through community trust, authenticity, branding, and whatever other buzzword I forgot to jam in here.
---
Moving forward we're dropping hit mix tapes on every marketing channel you can shake a stick at - from influencer marketing to email.
Product
Perhaps the most substantial product addition, and a foundation for the future of coaching, was our beta launch of Replay Reviews in August and the iOS functionality following in November. We've seen over 2,000 Replay Reviews purchased from 70 experts across 22 games. Our last step prior to a full release this month is to complete building out an improved full-screen mode that will allow more functional (and interesting) Twitch streaming of lessons.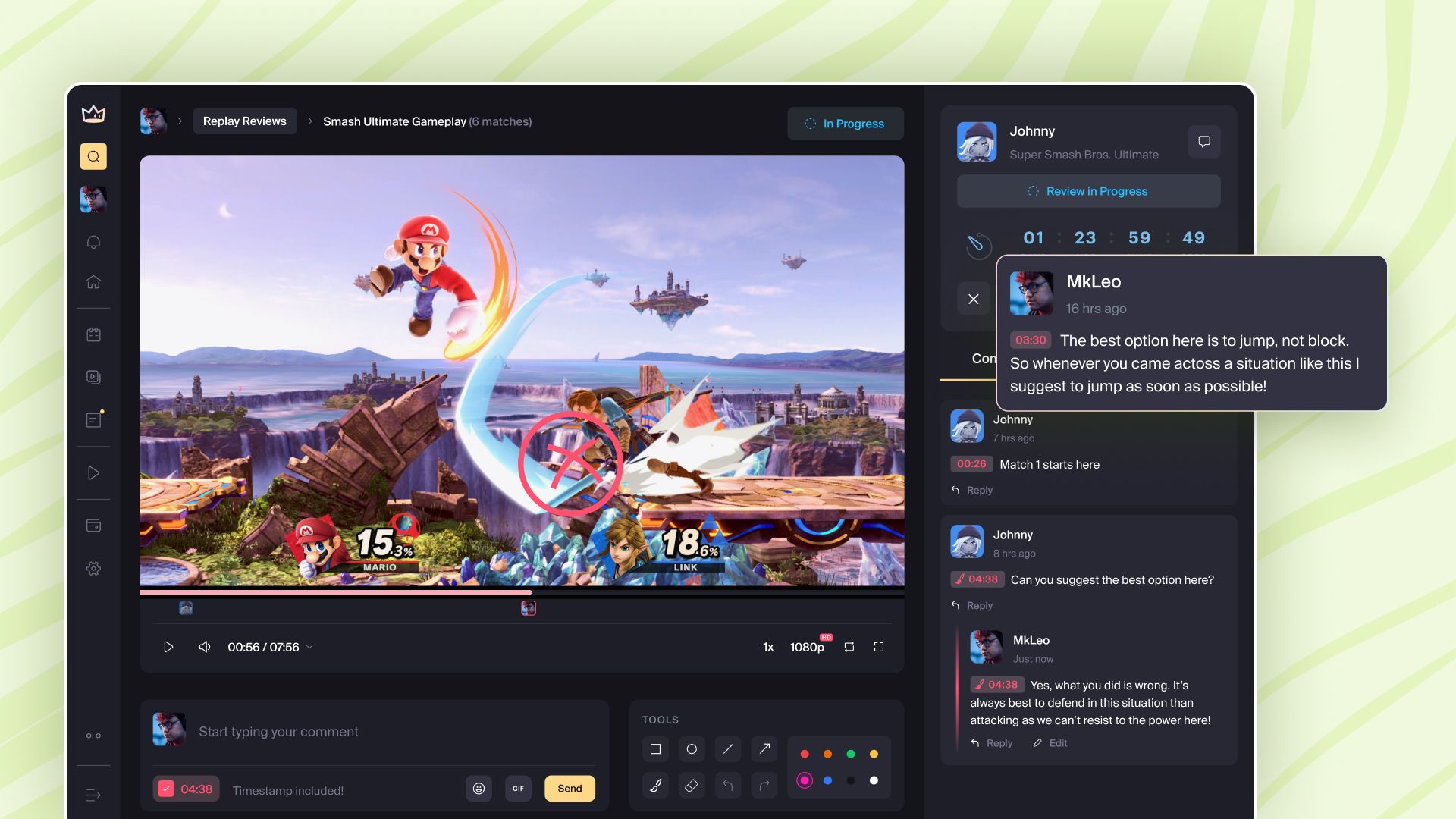 In September, we debuted Video Testimonials. Our goal was provide the value originally seen with 5-star reviews in a more engaging and personal way. We've had over 500 testimonials given for more than 160 experts, but we still have work to do to achieve our goals in this area of helping students discover and connect with the right expert for them.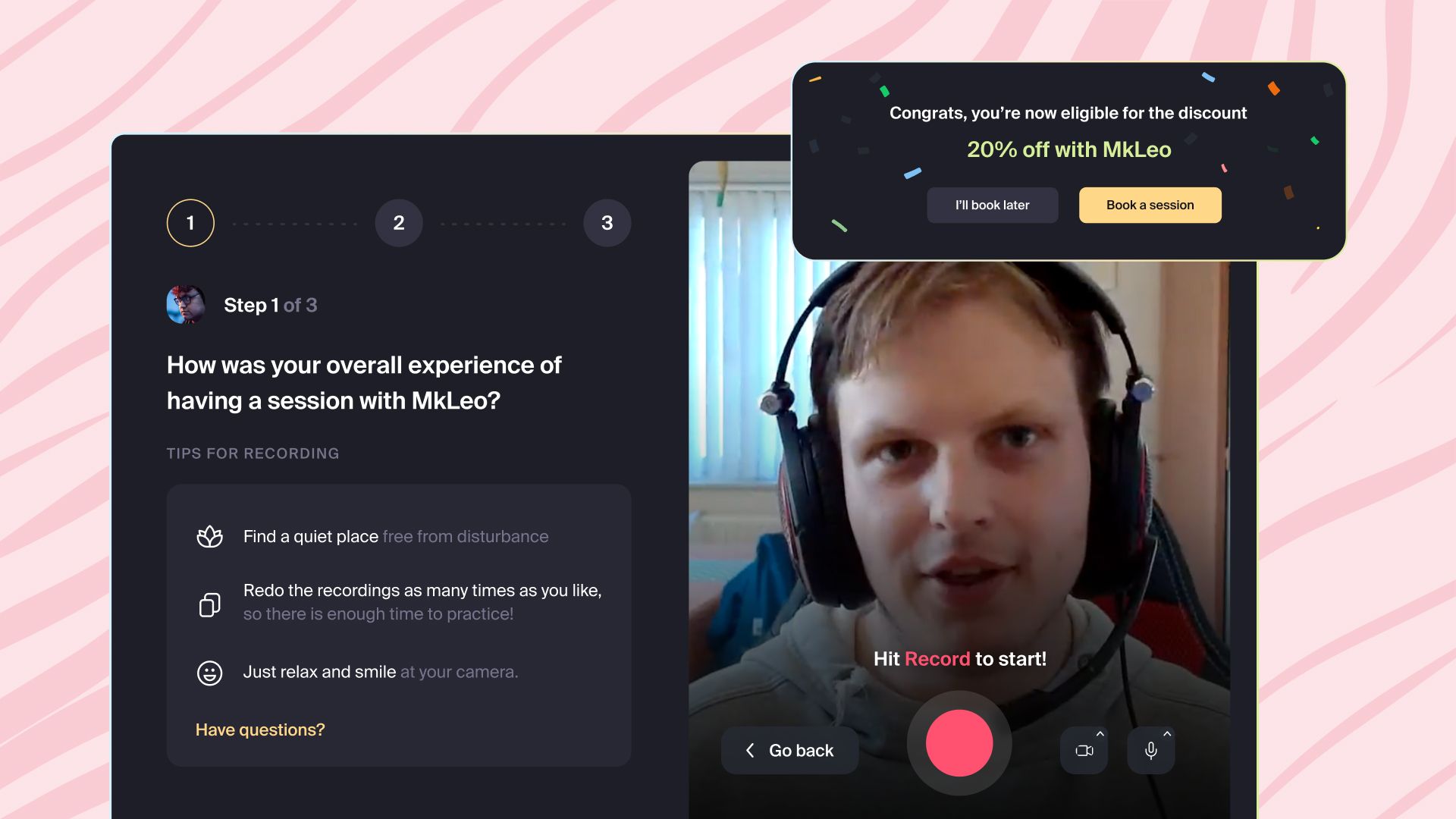 Session Summaries serve to bridge the gap between great players and great teachers by helping our experts improve both communication and goal setting. We're pretty confident this will bring with it a substantial boost to student improvement and an expert's ability to retain their students and encourage repeat bookings.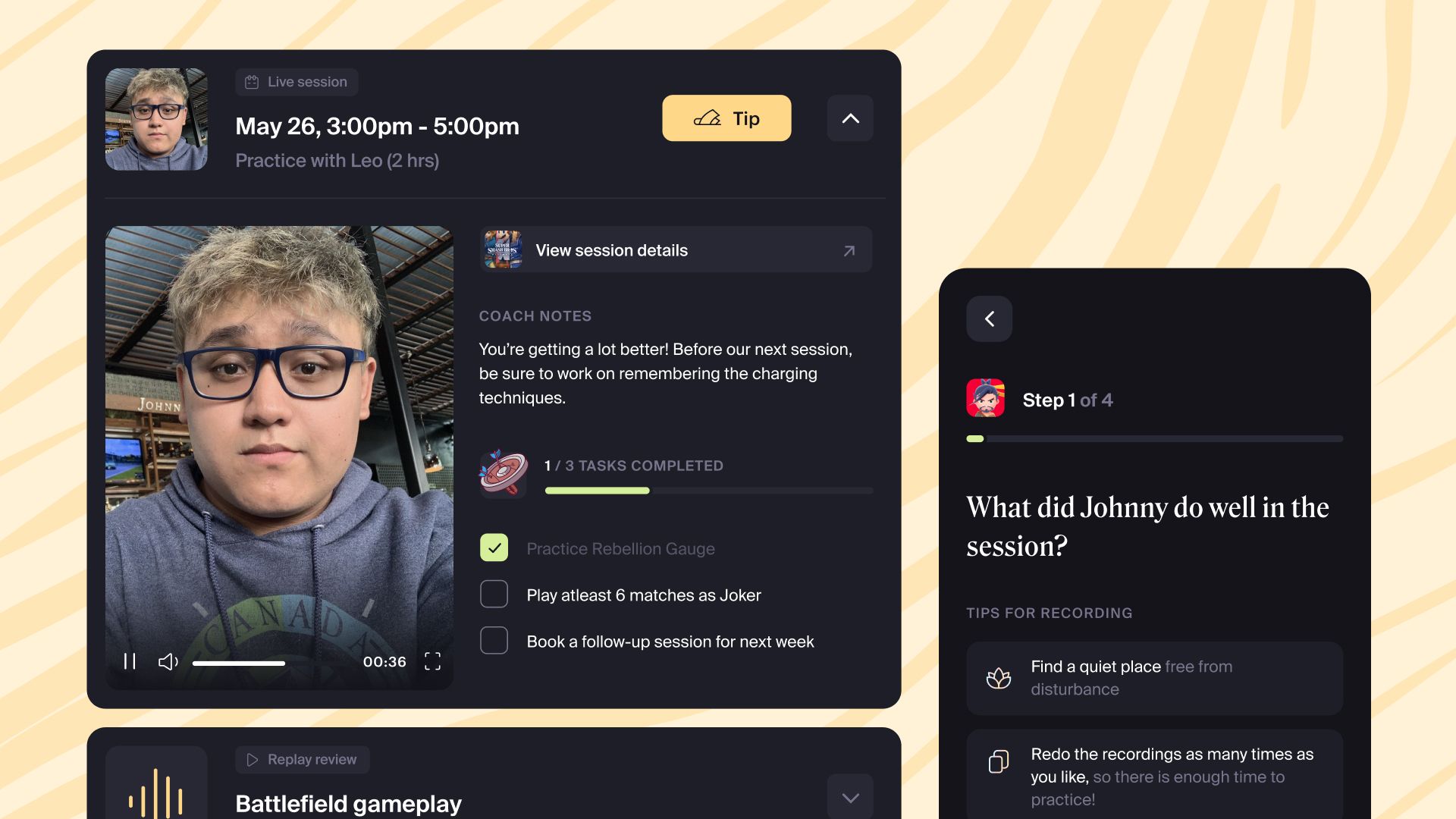 A massive overhaul to our entire purchasing and booking flow that reduces friction points and enhances the UX while removing a number of barriers to purchasing that existed in the old world. It's just…better.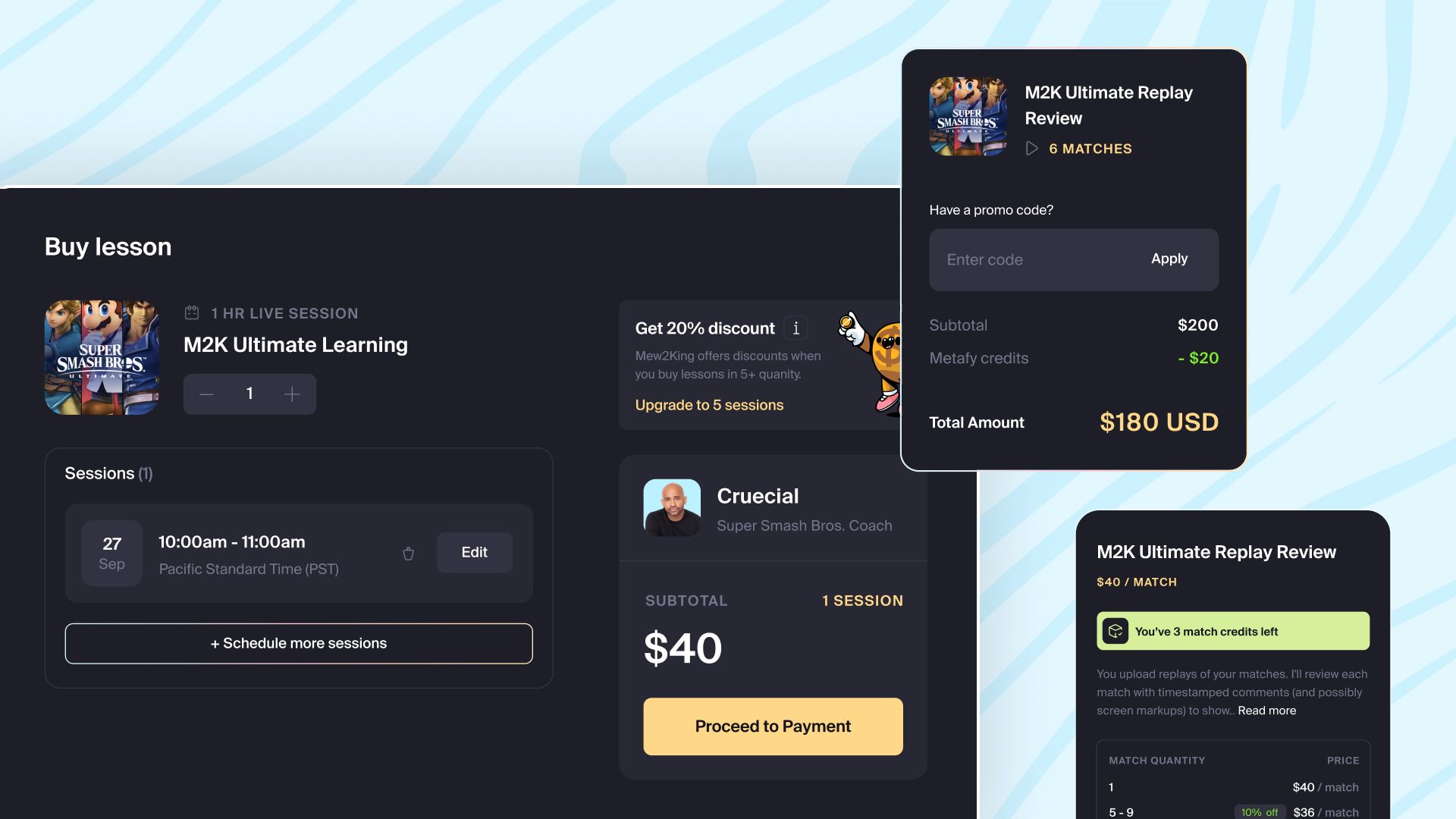 Also. TIPPING. Yes. That's right. Students can tip their coach, either connected to a specific lesson or just because they feel like it. Almost $5k in tips processed so far.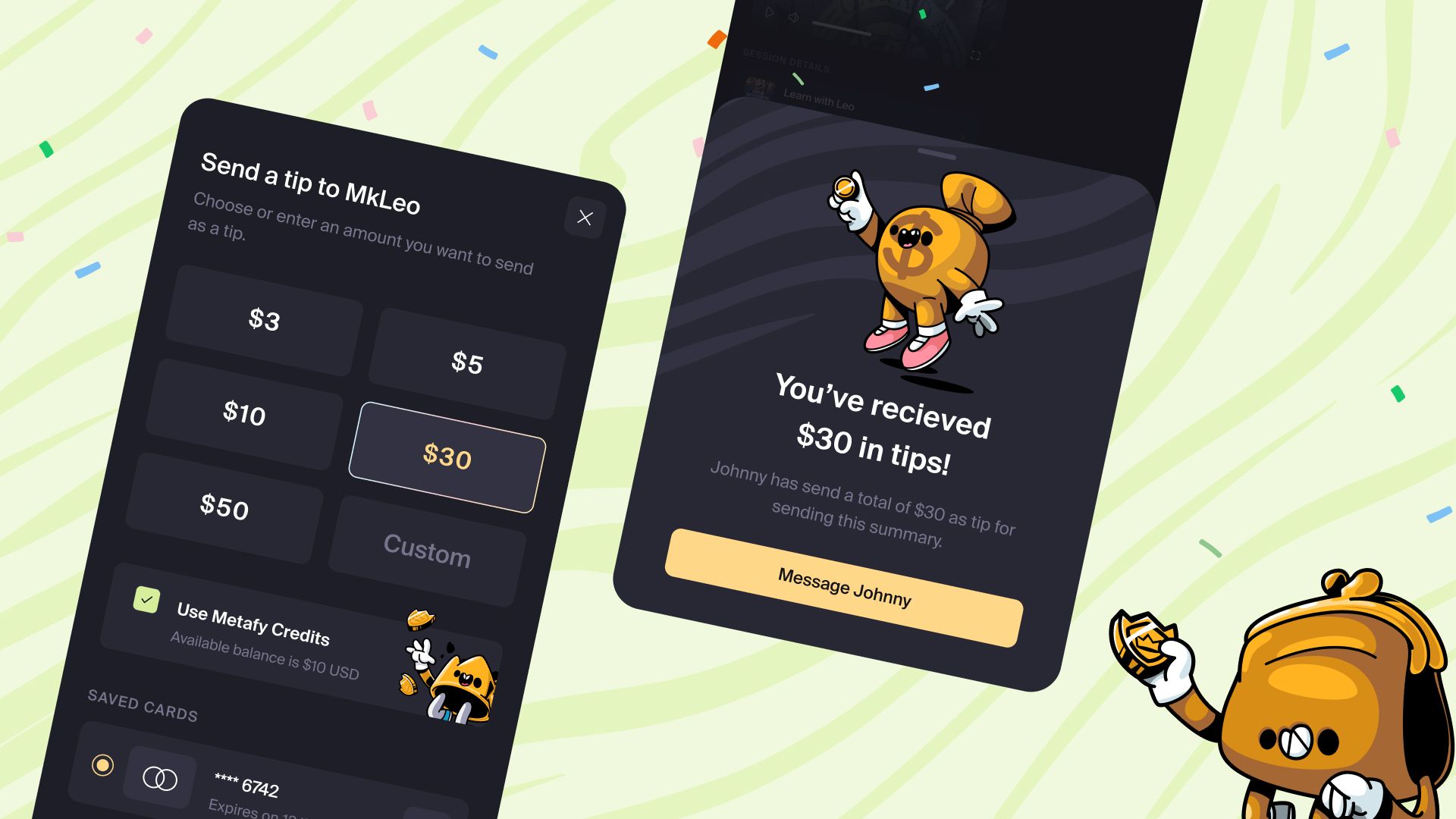 ---
Oh yeah, and all of this amazing crapola:
Launched a native Android app for coaches (!!!)
Continued the march toward web feature parity on our iOS native app for coaches
Site-wide search
Website rebrand
Public Roadmap and public feature voting
Custom promo code generation for coaches
What you can help with
We're hiring exceptional people, but I mean, who isn't? That said, our standards are indeed very high. I want individuals on our team who light up when they see an incredible solution to a hard problem. If you know someone exceptional, send them our fancy job page or have them email me (josh@metafy.gg)
That's all for this month
Thanks for taking the time to read this. If you enjoyed it, please send me a tweet at @joshfabian so I know it's worth continuing to do this. Okay, yes, subscribing would be more meaningful but I really need this validation, okay? Your undivided attention is the only thing that makes the feel-good juice in my brain activate.
From the community